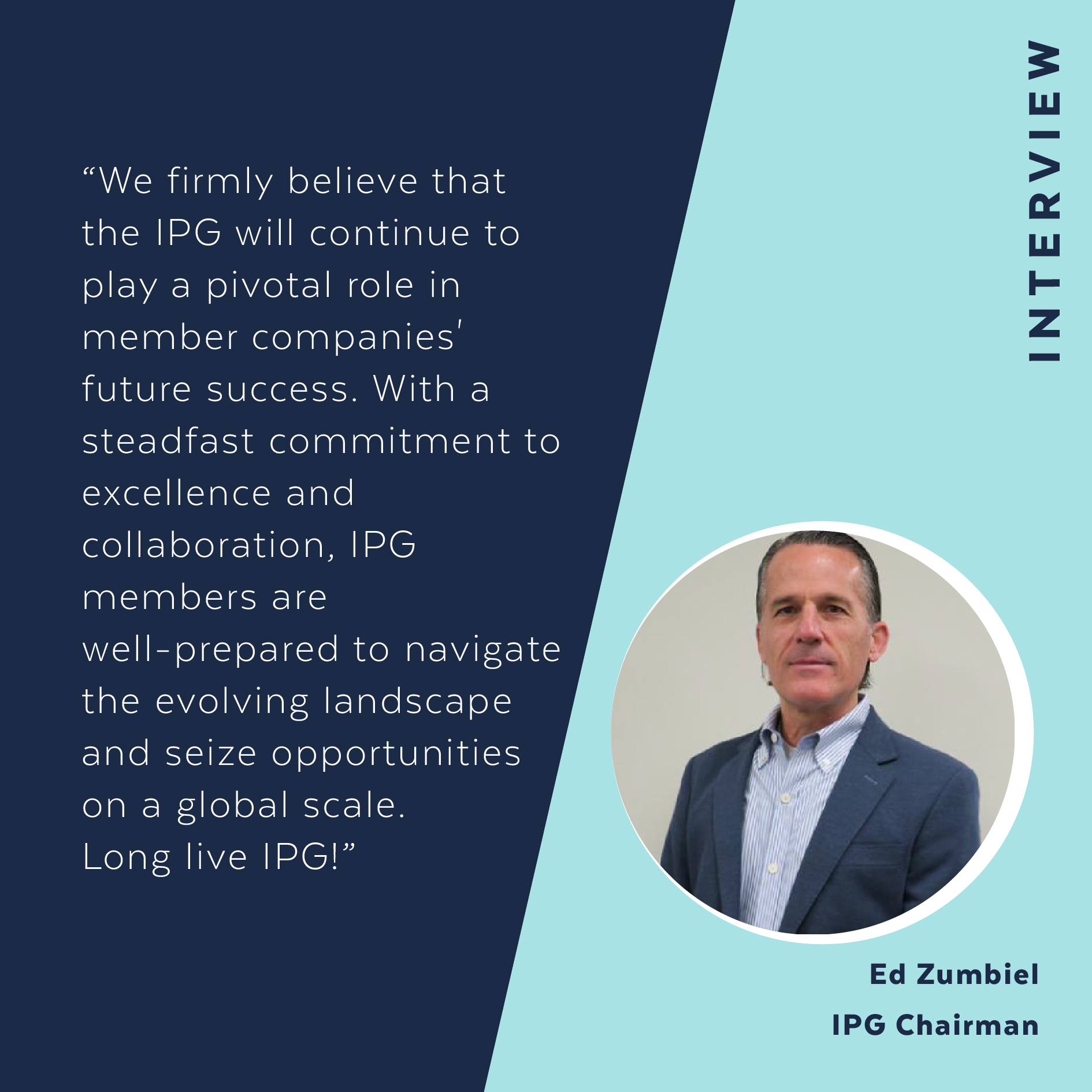 Ed Zumbiel is not only the current Chairman of the IPG Association, but he is also President of Zumbiel Packaging - one of the largest privately owned paperboard converters in the United States.
No doubt he has a busy working life, but he always has the time and energy to dedicate to being the Chairman of this prestigious group and attending the bi-annual meetings – wherever they may be in the world! 
He is also an enthusiastic runner and is key to motivating other IPG members to join him on his early morning runs before meetings commence.
Obviously, he wouldn't do any of this if he didn't believe that being an active member of the IPG wasn't beneficial to him and his company.
Hear it from the horse's mouth and read below what he truly believes the benefits are to being a member.
"As a seasoned player in the paperboard packaging industry for over a century, Zumbiel Packaging acknowledges the immense value of being part of the International Packaging Group (IPG). Undoubtedly, the IPG remains the unparalleled "gold standard" among packaging associations worldwide".
"Membership in the IPG has proven to be a game-changer for Zumbiel. By collaborating with like-minded organizations from different corners of the globe, benchmarking key performance indicators, exchanging best practices, and fostering a spirit of cooperation, the benefits have been truly invaluable. Beyond the technical advantages, the personal connections forged with fellow packaging professionals have created a unique sense of international solidarity and camaraderie that cannot be replicated elsewhere".
"As we head into the future, we anticipate significant macro trends such as industry consolidation, market maturation, and the rise of sustainable manufacturing. These trends are expected to intensify the challenges that businesses will face. Nevertheless, the IPG's strength lies in the collective power of its members. With their shared knowledge, extensive experience, and global perspectives, IPG member companies are poised to enhance their competitive edge compared to stand-alone industry peers. In essence, the greater the industry challenges, the more favourable the anticipated results for IPG members".